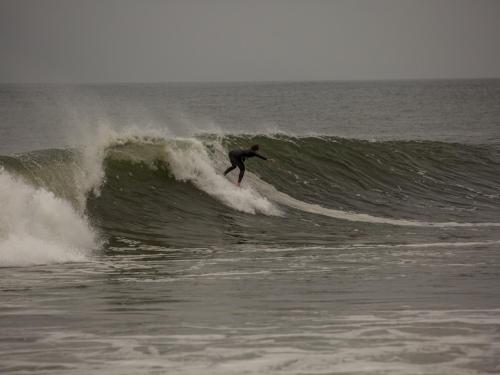 Salty Jackal Backpackers is the only accommodation establishment in Namibia specializing in surfing. Namibia has consistent waves suitable for all skill levels most of the year. The best months with bigger winter swells are April-August.
We hire out surfboards and wetsuits, offer lessons/guiding/surf camps for beginners and intermediates and for those that already rip, we have insight into the local spots & conditions and will guide you to some epic waves, whether it's a day trip up the coast or a 14-day Surfari (surf & see Namibia) - that's what we do.
What about Skeleton Bay? We know if and when it's on and will get you there.
Stay Salty!
Prices:
*N$ 300 pp - Gear hire per day (board & wetsuit)
*N$ 500 pp - Surf Lesson (2 hours) including gear and transport
*N$ 500/800 pp - Surf guiding half/full day excluding gear (add N$ 100 pp for gear)
*N$ 1200 - 2 nights dorm accommodation + 2x surf lesson/half-day guiding (upgrade to private room at additional cost)
*Please note: Trips to Skeleton Bay or Cape Cross are regarded as full day and require min. 2 people.
*Prices for surf camps or surfaris depend on group size and number of days, we welcome your inquiry.